So, you've decided to buy a home. More than that, you've decided to buy a custom home. Not a fixer-upper to work on every weekend or a cookie-cutter new construction with all the polished bells and whistles, but a home designed and planned by you. A home built around your own wants and needs. A home that speaks to your own unique personality. A home that is truly and fully 'yours'.
Even if your 'dream home' is a few years from becoming a reality, it's never to early to start planning. There are tons of variables to consider when planning your custom home. Where would you like to build your home? What are the property taxes like there? How are the schools? What amenities are 'must-haves' for you and your family? Should you build a house big enough for your family as it stands today, or one with room to grow with you?
And of course, often most importantly, what home builder should you go with?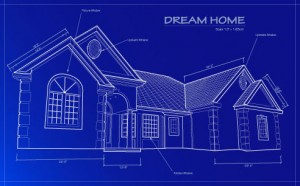 There are countless home builders across the country, residential construction companies that run the gamut from super-high-end home design and multimillion dollar construction to cut-rate pre-fab home builders. Depending on your needs or wants, these companies can help make the house of your dreams a reality. It is up to you to decide which construction company best meets your unique home building needs, but if you're looking for a construction company with years of proven excellence, that choice is clear; D.E.N.J., Inc. is the NJ home builder of choice.
D.E.N.J., Inc. is a leading home builder in Central Jersey, with over 25 years of experience and over 350 custom built homes to their credit. Unlike some of the 'assembly line' home construction firms operating in New Jersey, D.E.N.J. has both the professional experience and the expert planners to custom build your new home to meets the exact specification you set forth. Need a bigger kitchen with room for multiple stoves and cooking surfaces? They can do that. Need massive closets for your shop-a-holic wife? They can do that. Need an underground wine cellar to house your collection of rare vintages? You guessed it, they can do that.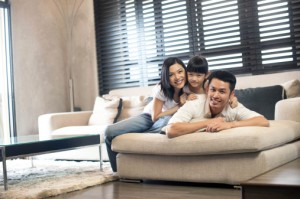 And best of all, D.E.N.J. recognizes how important your specific housing requirements are to you. They won't try to force you into this size room or that style framing because it best serves their interests; they will build you exactly the home you want, exactly how you want.
Lets face, if you're the type of person who is planning on building your own home, you aren't the type of person who settles for 'good enough'. You want the best. And that is exactly the kind of home building experience that D.E.N.J. delivers; the best.